Meet Our Team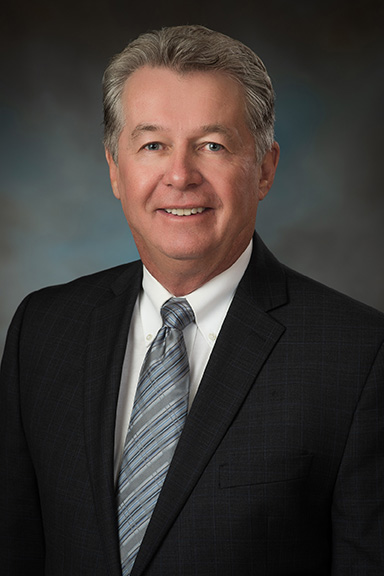 Bryan Person
Managing Director/Investments
Portfolio Manager — Solutions Program
(605) 221-6909 | bryan.person@stifel.com
For more than 25 years, Bryan has had the privilege of being a trusted financial advisor to families and business owners. He believes that a sound investment planning journey begins with a personalized, detailed plan for the future and continues with regular meetings and updates to keep each plan in line with future goals.
Bryan began his career as a Financial Advisor with Edward Jones in 1994, after an 11-year career with a local independent bank. He joined A.G. Edwards, a predecessor firm of Wells Fargo Advisors, in 2003 to take a team approach in providing personalized financial guidance for individuals and families.
After high school, Bryan served our country for three years in the U.S. Army, completing his tour of duty in Arizona and Germany. While working full time with a finance company, he was also earning a business degree through National College in Sioux Falls. Bryan and his wife, Mary Jo, have lived in Sioux Falls since 1980.
Away from the office, Bryan enjoys spending time with Mary Jo, sons Matt and Alex, and their grandchildren. While their son, Alex, attended Creighton University, Bryan and Mary Jo became and continue to be Blue Jay fans. Attending basketball and soccer games in Omaha has also become a favorite pastime. Bryan also stays active golfing and working out as much as possible.
---

Jesse L. Wright, CRPC™
Senior Vice President/Investments
Portfolio Manager — Solutions Program
(605) 221-6910 | jesse.wright@stifel.com
Jesse's mission is to provide highly personalized financial guidance and value-added service to investors – always working to build long-term relationships based on integrity, faith, mutual trust, and respect. Through a long-term investment approach, he helps clients develop and implement strategies designed to build wealth while pursuing their goals. Having started in the financial services industry in 2005, Jesse has gained modern-day insight in navigating major shifts in both up and down markets.
Jesse began his career as a Licensed Trading Support Specialist with TD Ameritrade in Omaha, Nebraska, where he developed his technical and fundamental investment knowledge. He worked for TD Ameritrade for seven years, with the last two as a Branch Manager. After almost 10 years in Omaha, Jesse and Laura made the decision to relocate to Sioux Falls, where Jesse teamed with long-time family friend and financial advisor, Bryan Person, to form The Person Wright Financial Group.
Jesse has also attained the Chartered Retirement Planning Counselor™ (CRPC™) certification by meeting professional standards and passing a comprehensive examination from the College for Financial Planning.
Away from work, Jesse enjoys spending quality time with his family. Jesse and Laura have two sons, Miles and Max, and a daughter, Amelia. In the fall, Husker football season is a top priority. Jesse and Laura try to get to several home games in Lincoln and have recently added trips to Green Bay for Packers games with Laura's family! They spend much of their summer in Okoboji with Jesse's family. The rest of the year, they are actively involved with Miles, Max, and Amelia's sporting events. Jesse tries to coach as much as he can, and he and Laura stay active and physically fit. Jesse completed his first triathlon in 2009 and has finished several half-marathons and triathlons since.
---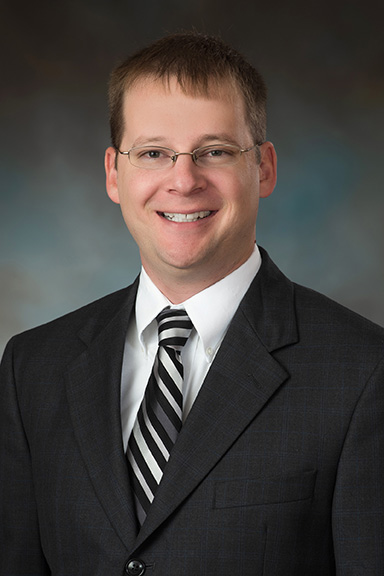 Alex Person, CFP®
Vice President/Investments
(605) 221-6911 | alex.person@stifel.com
From the beginning of his professional career, Alex has worked closely with individuals to analyze their situations to develop customized investment strategies that suit their needs. As a financial advisor, Alex's goal is to build, preserve, help manage, and transition his clients' wealth. Listening to his clients' individual needs and aspirations enables him to build highly detailed plans tailored to their goals.
Alex began his career in the financial services industry as a Financial Representative at TD Ameritrade in 2014. There he acquired extensive investment knowledge by working with clients on a daily basis and helping them to understand various aspects of investing.
After 10 years away from Sioux Falls, Alex moved back home in 2016 to join his father, Bryan Person, as part of The Person Wright Financial Group at Wells Fargo Advisors. Joining him in the team's move to Stifel in 2020, Alex strives to provide clients with comprehensive investment guidance delivered with outstanding service and professional integrity.
Alex obtained his CERTIFIED FINANCIAL PLANNER™ certification in 2020. The CERTIFIED FINANCIAL PLANNER™ certification signifies in-depth knowledge surrounding the financial planning process, risk management, investments, tax planning and management, retirement and employee benefits, and estate planning. Obtaining this certification requires in-depth training, experience requirements, and commitment to ethical standards put forth by CFP® Board.
Alex earned a Bachelor of Arts in Psychology from Creighton University and a Master of Science in Psychology and Industrial Organizational from Missouri State University.
Outside of work, Alex enjoys spending time with his wife, Kendra, and their children. He and Kendra try to stay as active as they can playing golf, basketball, and running. Alex is an avid Creighton basketball fan and continues to attend numerous home games.
Stifel and its associates do not provide tax or legal advice. You should consult with your tax or legal advisor regarding your particular situation.
---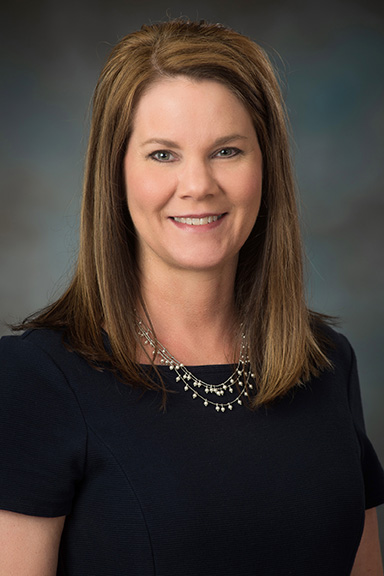 Marcia Bucher
Senior Registered Client Service Associate
(605) 221-6912 | marcia.bucher@stifel.com
Marcia began her career in the financial services industry with Citibank more than 25 years ago. She first joined Bryan at Edward Jones in 2002 as a Branch Office Administrator and has continued working with him at A.G. Edwards, a predecessor firm of Wells Fargo Advisors, and now Stifel.
Marcia works with the team to help ensure clients' administrative, trading, and operational needs are handled accurately, quickly, and efficiently. She is the team's "one stop shop" for all things service related, as she is highly capable in resolving even the most complicated issues.
Marcia grew up on a dairy farm in Edgerton, Minnesota. She attended Alexandria Technical College, and she now lives in Sioux Falls with her husband, Jeff, a CPA, and has twin boys – Josh and Justin. In her free time, she enjoys live music, travel, crafts, and trying out new recipes.
---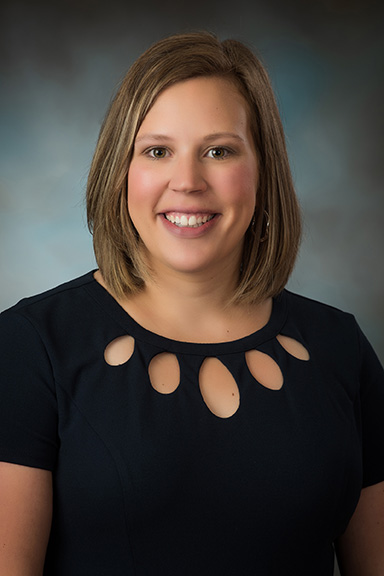 Allie Underberg
Senior Registered Client Service Associate
(605) 221-6913 | allie.underberg@stifel.com
Allie's career began with Wells Fargo Bank in October 2012. She held various roles throughout the bank before transitioning to Wells Fargo Advisors in February 2017 to join The Person Wright Financial Group. Allie has gained considerable knowledge in varied aspects of both the bank and investment side of the business.
Allie works side by side with Marcia Bucher, Senior Registered Client Service Associate, to assist clients administratively and operationally. She is passionate about providing a highly personalized experience to each of the team's clients and looks forward to working with them for years to come.
A Sioux Falls native, Allie now lives in Harrisburg, South Dakota, with her husband Brooks and family. In her free time, Allie enjoys taking long walks, reading, and spending time with her extended family.
---