HOW THE PERSON WRIGHT FINANCIAL GROUP OPERATES
We provide comprehensive investment planning and customized wealth management services. Throughout our experience, we have learned it is important that everyone is clear on what to expect if we are to develop and maintain a successful working relationship – one where we work together to pursue your financial goals.
WHO WE ARE

WHAT WE DO

HOW WE DO IT

We engage in the creation of customized investment portfolios, seeking to pursue truth and integrity and committed to building wealth with the goal of preserving it for our clients and our community.


We have more than 50 years of combined investment and financial services experience.


We strive to be a referral you want to make, but never ask you to do so.

We meet with you and engage you as a friend in order to get to know you and your family.

We help develop wealth management plans for your family, our family, and our community with time-tested (and tax-advantaged as needed) investment and insurance products.

We strive to be a primary resource for you in all aspects of your financial affairs.

We stop and listen intently to your dreams and aspirations. We do not make assumptions on what we think or feel you may want.

We ask tough questions that may challenge you, and we understand financial decisions will trigger emotion.

We make recommendations that are highly tailored to you and your family; ongoing changes are often necessary.

We host client events to keep us connected with you and to meet your family to help ensure your legacy lasts.

We respect our clients, our team, and Stifel.

We operate with a focus on faith, integrity, and trust in all we do.
---

IDENTIFYING OUR MUTUAL RESPONSIBILITIES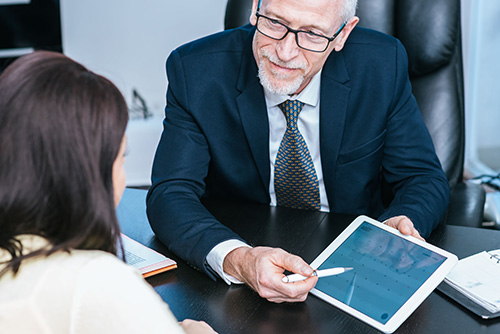 Having a solid relationship is essential to effective wealth planning.
To this end, we both need to make your financial goals a priority. We will agree to keep each other informed of any new developments that may impact our strategies. And we will agree to take the time to periodically review your personalized plan. A few criteria that help define a successful relationship include:
Your commitment to us as your financial advisor team

Your trust in our abilities to provide you with recommendations and guidance

Your complete disclosure about what matters most to you